The Magic City
Manual Cinema has adapted Edith Nesbit's 1910 novel "The Magic City" for a live, cinematic shadow puppet show. Using overhead projectors, paper shadow puppets, actors on camera and live music, Manual Cinema's adaptation of The Magic City updates the novel with a modern retelling.
The Magic City tells the story of nine-year-old Philomena, whose great love is building miniature structures out of books, toys, and other found objects from around her house. One day, her older sister (and only legal guardian) Helen announces that she is engaged to marry, and the two go to live at the mansion of Helen's fiancé, Brandon. Left alone in her vast new home, forced to make friends with her annoying stepbrother Lucas, Philomena secludes herself in the attic where she builds the biggest miniature city she's ever made. Later that night, Philomena wakes up to discover that his city has come alive. As she steps through the city gates, her adventure begins.
Magic City is for ages 5+.
Premiered in January, 2017
Conceived by Manual Cinema
Based on the novel by Edith Nesbit
Devised by Drew Dir, Sarah Fornace, Julia Miller
Written by Drew Dir
"Manual Cinema's ​'Magic City' lets everyone in"
"…one would have to lack a pulse to not be transported back to a state of childhood wonderment…"
"…a brilliant way of awakening interest in theatre, puppetry, and sto­ry­telling for the next generation. "
Lead commissioning support for Manual Cinema's The Magic City provided by the Chicago Children's Theatre. The Magic City premiered at the Chicago Children's Theater in January, 2017.
Commissioning and Support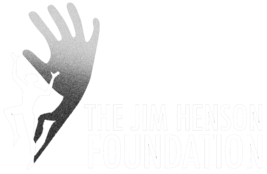 Credits
Conceived by Manual Cinema
Based on the novel by Edith Nesbit
Devised by Drew Dir, Sarah Fornace, Julia Miller
Written by Drew Dir
PRODUCTION
Storyboards by Drew Dir
Art Direction and Puppets by Lizi Breit and Drew Dir
Music and Lyrics by Ben Kauffman
Sound Design by Ben Kauffman and Kyle Vegter
Costumes and Wigs by Mieka van der Ploeg
Miniatures by Andrea Everman
Shadow Masks by Julia Miller
Cat Puppet by Sam Deutsch and Julia Miller
Lighting Design by Claire Chrzan
Stage Manager Kate Hardiman
Production Manager Mike Usrey
Puppetry Build Interns Nicole Nienow and Jacky Kelsey

Puppeteers
Sarah Fornace (Philomena)
Jeffrey Paschal (Lucas)

Julia Miller (Helen)
Linsey Falls (Brandon)

Musicians
Alex Babbitt (Keyboard, Flute, Vocals)
Maren Celest (Narration, Vocals, Live Sound Effects, Ukulele)
Ben Kauffman (Guitar, Percussion, Vocals)

Understudies
Lily Emerson (Helen)
Drew Dir (Puppeteer)
Sima Cunningham (Vocals, Live SFX)
Ayanna Woods (Guitar, Percussion, Vocals)