The End of TV
Set in a post-industrial Rust Belt city in the 1990s and told through a collection of original 70's R&B-inspired art pop songs, The End of TV explores the quest to find meaning amongst the increasingly constant barrage of commercial images and advertising white-noise. Two sides of the American Dream — its technicolor promise as delivered through TV ads, and its failure, witnessed in the dark reality of industrial decline — are staged in cinematic shadow puppetry and lo-fi live video feeds with flat paper renderings of commercial products. The show is driven by a sweeping chamber art pop song cycle performed live by a five-piece band.
The End of TV premiered in June, 2017 as a commission by The International Festival of Arts and Ideas, New Haven, CT.
Created by Manual Cinema
Screenplay & Original Score By Ben Kauffman and Kyle Vegter
Directed by Julia Miller
"…Manual Cinema works magic"
"…profound, unique, in­de­scrib­able."
"a fascinating the­ater­go­ing experience…"
The End of TV depicts the promise and decline of the American rust belt, through the stories of Flo and Louise, both residents of a fictional Midwestern city. Flo is an elderly white woman who was once a supervisor at the thriving local auto plant. Now succumbing to dementia, the memories of her life are tangled with television commercials and the "call now" demands of QVC. Louise, a young black woman laid off from her job when the same local auto plant closes, meets Flo when she takes a job as a Meals-on-Wheels driver. An unlikely relationship grows as Flo approaches the end of her life and Louise prepares for the invention of a new one. Their story is intercut with commercials and TV programs, the constant background of their environment.
Photo by Judy Rosenthal
Photo by Judy Rosenthal
Photo by Drew Dir
Photo by Judy Rosenthal
Photo by Drew Dir
Commissioning and Support
Honors & Awards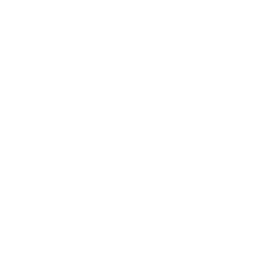 Credits
Created by Manual Cinema
Screenplay & Original Score By Ben Kauffman and Kyle Vegter
Directed by Julia Miller

Production
Adapted for the screen by Lizi Breit, Drew Dir, Sarah Fornace, Julia Miller, Ben Kauffman and Kyle Vegter
Storyboards by Julia Miller
Stage Manager Shelby Sparkle
Production Manager & Sound Engineer Mike Usrey


Music by Ben Kauffman and Kyle Vegter
Sound Design by Kyle Vegter
Puppet Designby Lizi Breit
Associate Puppet Designer and Story Board Artist Drew Dir
Puppet Build Interns Zofia Lu Ya Zhang and Kathryn Ann Shivak

Assistant Director Sarah Fornace
Costumes and Wigs by Mieka van der Ploeg
Lighting Design by Claire Chrzan
Shadow Masks by Julia Miller
Puppeteers
Kara Davidson (Flo/Puppeteer)
Aneisa Hicks (Louise/Puppeteer)
Jeffry Paschal (Ensemble/Puppeteer)
Vanessa Valliere (Ensemble/Puppeteer)

Musicians
Maren Celest (Vocals, Live Sound FX, Live Video Mixing)
Deidre Huckabay (Flutes, Vocals)
Ben Kauffman (Vocals, Guitar, Keyboard)
Lia Kohl (Cello, Vocals)
Marques Toliver (Vocals, Violin)

Understudies
Sharaina L. Turnage (Louise/Puppeteer)
Nora Barton (Cello, Vocals)
Robin Meiksins (Flutes, Vocals)
Kamaria Woods (Vocals, Guitar, Keyboard)
Ryan Zerna (Flutes, Vocals)