Frankenstein
Love, loss, and creation merge in unexpected ways as Manual Cinema presents its thrilling version of the classic Gothic tale Frankenstein. The Chicago-based performance collective imaginatively combines shadow puppetry, cinematic techniques, sound effects, and live music in haunting shows like nothing else you've ever seen.
Manual Cinema stitches together the classic tale of Frankenstein with the biography of the original novel's author, Mary Shelley, to create an unexpected story about the beauty and horror of creation. The real-life and fictional narratives of Shelley, Victor Frankenstein, and Frankenstein's monster expose how family, community, and education shape personhood – or destroy it by their absence.
Court Theatre presented the World Premiere of Frankenstein in Chicago, November, 2018. Frankenstein had its New York premiere at The Public Theatre's Under the Radar Festival in January 2019 and it's international debut in Scotland at the Edinburgh Fringe Festival in August, 2019.
SHOW DETAILS
Run time is 65 minutes.
Recommended for ages 8 and up. There are loud sounds, flashing lights and haze.
We understand that certain types of content can be triggering for some viewers. Please be aware that this production contains a depiction of infant death.
Adapted from the novel by Mary Shelley
Concept by Drew Dir
Devised by Drew Dir, Sarah Fornace & Julia Miller
Original Music & Sound Design by Ben Kauffman & Kyle Vegter
Additional Info
Creation and funding credits (below) must be included in all program copy.
The Court Theatre commissioned and presented the premiere of Frankenstein in Chicago in November, 2018, with additional commissioning support provided by at the University of California, Berkeley. Frankenstein was originally developed with The Public Theater's Devised Theater Initiative in a research residency partnership with the University of Colorado, Colorado Springs, with assistance from the Orchard Project Ari Edelson, Artistic Director. The show was the recipient of the 2018 Jim Henson Workshop Grant.

Casting for this touring production changes per performance. Please email Julia Miller at julia@manualcinema.com to confirm casting for your production.

Frankenstein is now available with live organ score.

"…impossible to look away"
"…an exquisitely stylized, self-contained reality…"
"…full of boundless imagination"
"In hands as expert as these, shadow puppetry proves to be capable of a surprising depth and breadth of emotion: joy, grief, terror, loneliness."
Zachary Good and Lia Kohl on percussion, Photo by Michael Brosilow
Sarah Fornace as Victor Frankenstein, Photo by Michael Brosilow
Sarah Fornace as Victor Frankenstein and Julia Miller as Elizabeth, Photo by Michael Brosilow
Julia Miller as the Creature, Photo By Michael Brosilow
Peter Ferry on percussion, Photo by Michael Brosilow
Lia Kohl on cello, Photo by Michael Brosilow
Sarah Fornace as Mary Shelley, Photo by Michael Brosilow
Julia Miller and Sarah Fornace, Photo by Michael Brosilow
Myra Su and Sarah Fornace, Photo by Michael Brosilow
Sara Sawicki, Sarah Fornace, Myra Su, Leah Casey and Julie Miller, Photo by Michael Brosilow
Photo by Michael Brosilow
Commissioning and Support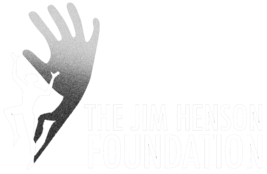 Honors & Awards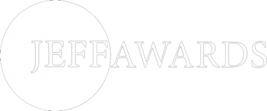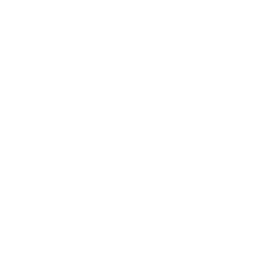 Credits
PRODUCTION
Adapted from the novel by Mary Shelley

Concept Drew Dir
Devised by Drew Dir, Sarah Fornace and Julia Miller
Original Music and Sound Design Ben Kauffman and Kyle Vegter
Storyboards Drew Dir
Shadow Puppet Design Drew Dir with Lizi Breit
Projections & Scenic Design Rasean Davonte Johnson
Costume & Wig Design Mieka van der Ploeg
Lighting Design Claire Chrzan
3D Creature Puppet Design Lizi Breit
Prop Design Lara Musard
Production Stage Manager Erin Albrecht
Video Mixing & Live Sound Effects Shelby Sparkle
Sound Engineer Sadi Tremblay and Mike Usrey

PUPPETEERS

Sarah Fornace (Victor, Mary Shelley)
Julia Miller (The Creature, Elizabeth)
Leah Casey (Percy, Vocals)
Sara Sawicki (Alphonse, Lord Byron)
Myra Su (Ensemble)

MUSICIANS
Peter Ferry (percussion)
Zachary Good (clarinets, aux percussion)
Deidre Huckabay (flutes, aux percussion, piano)
Lia Kohl (cello, aux percussion, vocals)

TOURING
Stage Manager, Video Mixing and Live Sound Effects Kyle Vegter
Lighting Technician David Goodman-Edberg
Sound Engineer Mike Usrey
ADDITIONAL CAST
PUPPETEERS
Lizi Breit (Ensemble)
Maren Celest (Alphonse Frankenstein, Lord Byron)
Kara Davidson (The Creature, Elizabeth Frankenstein)

MUSICIANS
Nora Barton (cello, aux percussion, vocals understudy)
Michael Chen (clarinets, aux percussion understudy)
Rachael Dobosz (flutes, aux percussion, piano)
Jason Gresl (clarinets, aux percussion)
Jeff Kimmel (clarinets, aux percussion)
Robin Meiksins (flutes, aux percussion, piano)
Erica Miller (cello, aux percussion, vocals)